I'll start by saying I learned most of this from extremely successful Fiverr sellers. I'm a busy mom so I need to get this side hustle right the first time.
You don't need a glossy, perfect profile. You just need something that connects with your potential buyer. I'll put myself out there and use my Fiverr profile to show you what worked for me from the start.
This looks like a lot, but it goes fast. Push through it and you'll be in business.
Step One:
Take the Leap and Sign Up!
Sign up as a Fiverr seller and build out your profile completely. Here's how:
Add a picture of yourself – Don't overthink this. People want to know that you're real and someone they could connect with.
Write a quick tagline – Tell people how you will help them! Don't say "I have 20 years of copywriting experience." Say "I write copy that makes you shine."
Write a short 2-4 sentence description – Like your tagline, focus on your potential buyer's needs. Detail what you can do for them.
Link some social accounts – Your buyers cannot click on these verified links. They are another way to show that you are a legitimate person. That said, pay attention to the access you are giving Fiverr. I did not link my Twitter account because it would allow Fivver to post and delete Tweets. Uncool.
Add your skills, education, and certifications – This is where you can display all your hard-earned qualifications. They give you credibility. 
You are now a Fiverr seller. 
Congratulations!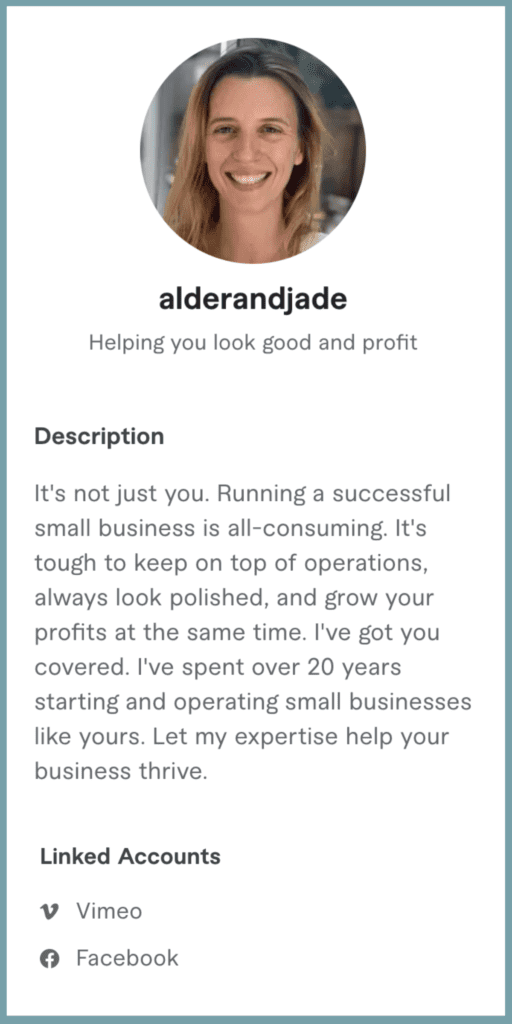 Step Two: Come up with 3-4 Gigs
Be scrappy at the start to succeed in the long run.
I recommend a goal for the first two months of getting at least 10 sales and 10 reviews. This will help you level up as a seller, letting you charge more and sell faster. So in the beginning, go for popular gigs that are selling well. Over time, you can adapt to gigs you prefer. Or you'll enjoy the income you're making with the gigs you started with and stick to them!
You'll want to create at least 3 gigs to show that you are a legitimate seller. These can niche versions of the same gig. Like proofreading children's books, proofreading parenting blog posts, and proofreading general blog posts. You can focus on a generic topic and drill into a couple niches to see what sells.
Go to Fiverr and look at what categories are most popular. They are referenced along the top of each section. Dig into the categories you think you can do.

Note what is selling. You want to see reviews and – more importantly – you want to see active orders when you look at some of the top gigs. This tells you that people are buying this type of service currently.
If the market looks oversaturated, you can drill down into particular niches. OR I recommend that you do both. Offer a gig for the popular service and see if you can make some more niche versions of the same gig.
Consider gigs that allow you to practice skills that will help you in your other pursuits. For example, if you want to do affiliate marketing to build a passive income, you could practice funnels, copywriting, graphics, social media, and SEO. You'll need to learn these in time so why not learn them while getting paid?
You can't make a mistake here as you can delete or edit gigs as needed. I'll cover troubleshooting gigs that aren't converting in a future post.
As my Apple Fitness instructor always says: "What doesn't challenge you, doesn't change you!"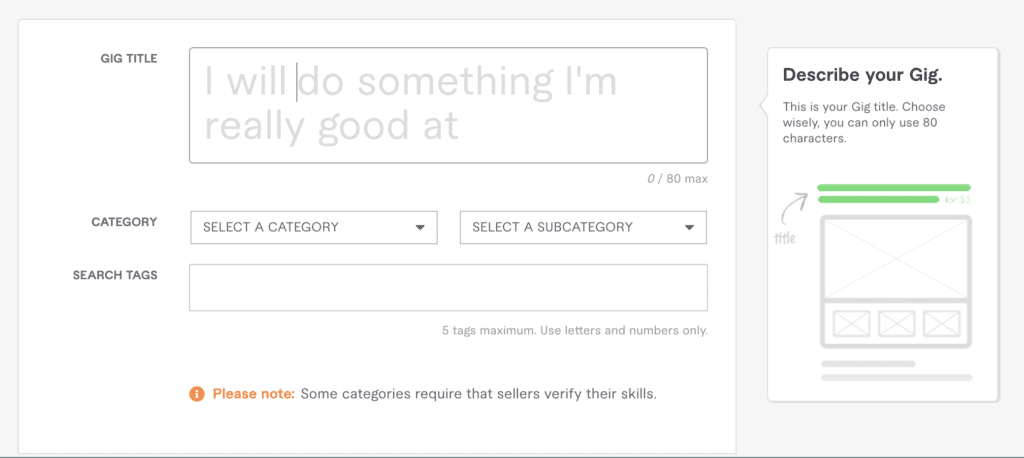 Step 3 - Create Your Gigs!
Look at 4-5 of your top competitor gigs as examples when building your gig.
Write your gig name – Whatever you first save as the gig name will become its permanent URL so don't get fancy. You want to use your keywords in your description. While snazzy might sound fun in a title, no one is searching for snazzy. They are searching for expert, proven, persuasive, etc.
Choose your categories – Depending on what you select, this section will expand with more questions. Your gig may be relevant to many categories so look to your competitors. You'll see their category along the top of their gig detail page.
Add 5 search tags – You can see your competitors search tags by scrolling to the bottom of their gig detail page. Make sure your tags aren't too generic. Go for 2 word phrases. As you type a tag, it may give you suggestions. These are usually good options.
Create 3 Packages – Three packages increases your chances of converting. You'll want a basic, standard, and premium version. These versions could be iterations of the same offering or multiples at a small discount. This page may look daunting and will be unique to whatever gig you are offering. Look to your competitors, use the Fiverr hints, and push through it! You can always edit this later. 
Once you get going, you can upsell quite a bit here. For now, keep it simple and make sure your price is competitive. Don't go too cheap as people won't believe you will do quality work for the price.
Write a compelling description – You want to be very clear on what you can provide your buyers. A great way to do this is with an intro, bullet points on what they'll get from you, and wrap it up with a call to action. Look to your competitor gigs for inspiration. Learn more with copywriting to convert.
Have at least two FAQs – Add any technicalities, clarify what you do not provide, and be helpful! Again, this will depend on what you're providing so look to your competitors. My FAQs often include what software tools I'm using and, if I'm copywriting, I point out that I'm a native-English speaker.
Ask questions –  What do you need to know to do your gig? Do you need any particular files like a logo or photo? Try to be specific with your questions. Over time, you'll likely learn of other questions you'll want to ask!
Upload at least one image – Your image should be 1280 x 769px and each gig should include a different image of you. This is more proof to your potential buyer that you are a real person who is ready to help them! Make your images clean, concise, and with a stand-out color.
I cannot recommend Canva enough for this and every bit of graphic design work you do. Canva is exceptionally easy to use and make you look polished. It has a background-remover that will make all of your home photos look more professional. and Canva provides you with incredible templates and graphics.
Here's an example I made in less than a minute. Which may be obvious since my image doesn't align at the bottom 😉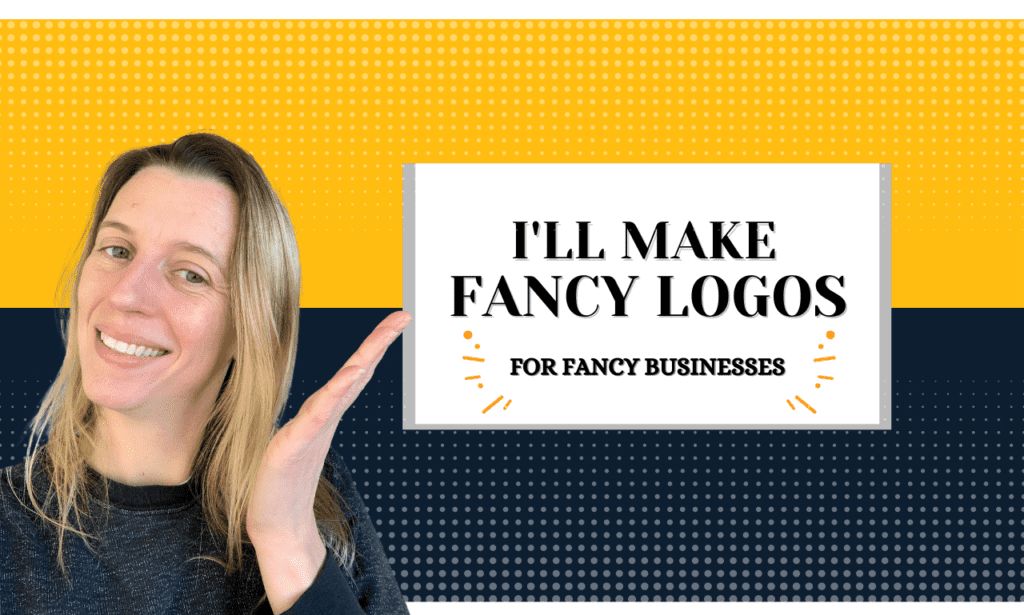 Fair warning that you may not publish when you click that button. On your first gig, you'll need to provide tax documentation. Depending on your gig, you may have to take a test. If you do need to take a test, make sure your kids are at school or fully engaged as the tests usually take 40 minutes.
Is this a lot? Yes! But you do most of this once and then Fiverr does the rest. It's all you need to do to get started and be successful on Fiverr. You got this momma. This is just the start to you building active and passive income streams. If you feel comfortable with it, share your profile in the comments. I'd love to see it!