If you're looking to post on TikTok to boost your business, here are my mistakes to avoid. 
I joined TikTok to boost traffic to this blog. All the experts I follow recommended I start with a personal account. That I work up to 1,000 followers to get an active link in my bio instead of starting as a business account. A personal account allows me to use all the copyright music to do popular trends. I expected this to go SLOW so I could prepare.
I had 150 followers when a video went viral. Within 2 hours, I was over 1,000 followers with over 80,000 views. And I wasn't ready! I didn't have a link when that traffic took off. I caught some of it in the end and there will be more opportunites, but I learned some lessons
3 things I would have done differently:
#3 - Do NOT join a "follow train."
I can be impatient and am super embarrassed to admit that I came across one of those "follow train" videos" and went with it. This was the day before I went viral and I had only been on TikTok for a little over 2 weeks. So there I was, liking and following a bunch of random accounts and then getting liked and followed back by many of them. 
This was an obvious mistake for many reasons. These people probably aren't interested in my content and I didn't find any that interested me. It messed up both of my feeds – follower and FYP. And it would never have actually helped me succeed on TikTok. I was just trying to get over 1,000 followers to get that link in my bio, but what was the point if no one following me would click on that link?
So I spent a frustrating amount of time unfollowing all of those people. I feel bad as I liked the community aspect of supporting each other, but it wasn't going to help any of us.
My bio was OK. But it could have been cleaner. I should have had a concise tagline, a reason to click the link, and a link (even if it wasn't clickable) in my bio from the start.
This creator gives a fantastic rundown of what you should have in your bio. 
#1 - Get a Link Ready Now
Throwing together a bio link at the last minute isn't ideal. You may add items to it in a rush that you'll later wish you hadn't. Because you refer to specific links in your bio in various videos, it's hard to change it on the fly without making those videos less relevant.
So have a plan on how you want to monetize your page. 
If I could go back, I would have made my link go to a single landing page. It would ask people to sign-up for my newsletter and then send them to my website for free information. I would have given myself more flexibility that way to adapt over time. I didn't do that to start as it still feels spammy to me. I like helping people first and then collecting leads, BUT I also don't like being at the mercy of TikTok. I'll change to this over time.
So prepare that bio link now. 
Bio Link Page Recommendations
I've tried out quite a few bio link pages and it can be overwhelming. Here are my top recommendations.
I went with Snipfeed to start as it is super-straightforward with a clean design and it's totally free.
Pros:
Free

Quick and easy to set-up

Add a newsletter sign-up instantly (it will store all sign-ups for you and can integrate with Mailchimp)

Customize images, fonts, shapes, and background

Embed music and video previews

Simple analytics

You can sell through it directly for digital products, Q&As, 1-1 consultations, tips, and livestreams. BUT it takes a 15% cut on any earnings you collect through it
Cons:
Limited customization options

Can't remove watermark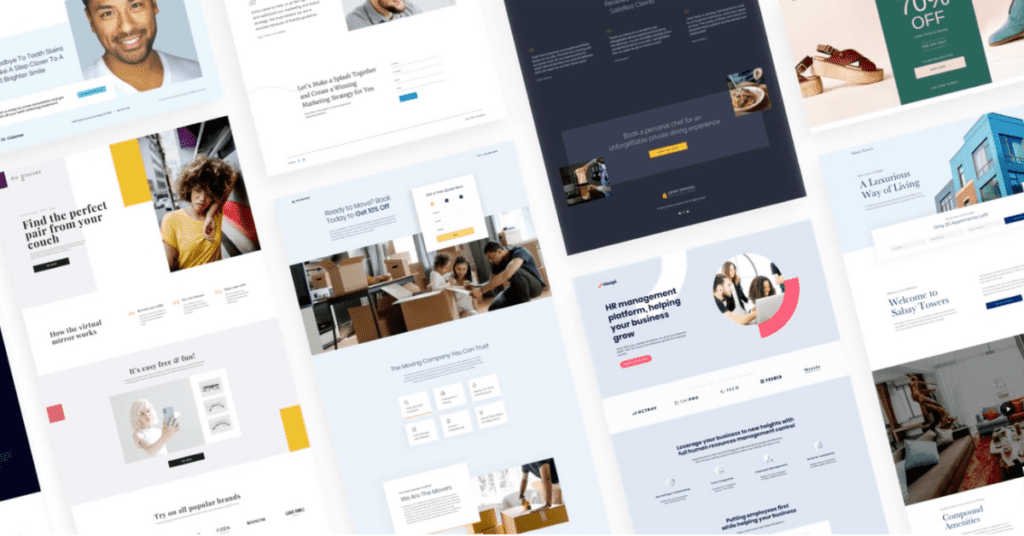 Build On Your Existing Website
I already pay for Elementor to build my WordPress site. It comes with landing pages and an easy drag-and-drop design. I could also build it with a little more effort on any WordPress site. Or use a simple landing page maker like ConvertKit to create the landing page.
Pros:
Free or at no additional cost to what you're already paying

Ultimate customization

Add sign-ups, embed anything you want, and monetize however you want

Control who takes a % cut out of your sales
Cons:
Much more complicated

Takes longer to build

You have to find and set-up all of the integrations for newsletters, digital products, live streams, tips, etc.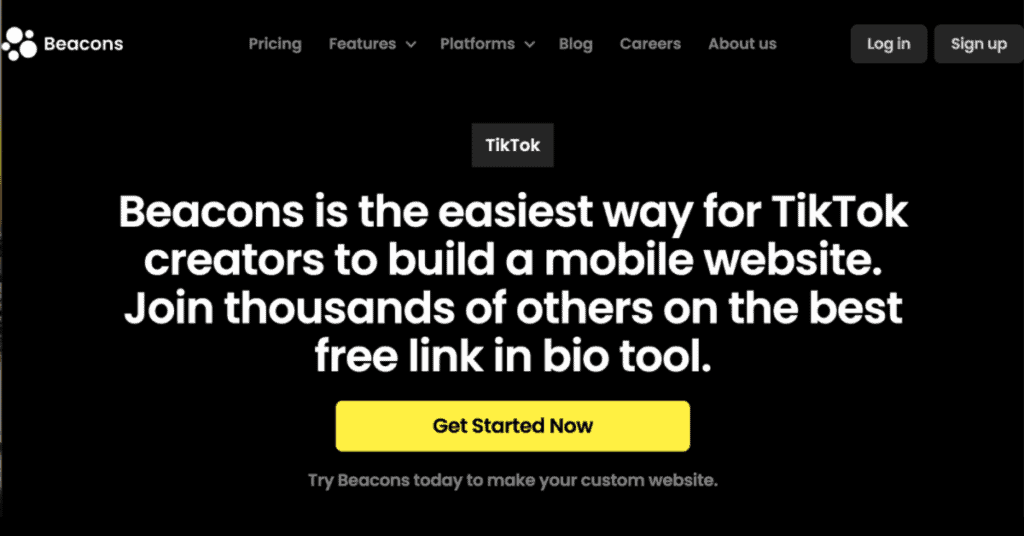 After looking through the rest, this is the only other option that looked viable to me. Others either cost too much, were too limited, or too complicated. Beacons is more complicated than Snipfeed, but gives you a lot more.
Pros:
Free to $10 per month

Unlimited number of links

Detailed analytics

Full package of marketing tools, including Facebook Pixel, SMS Zapier, Mailchimp, and more.

Tons of ways to monetize, including everything on Snipfeed plus being able to make a small storefront. They take a 9% cut in the free version and a 5% cut in the $10 version.

Reviews say they have fantastic support.
Cons:
Can't remove the watermark in the free version.
While I wasn't ready to go viral, I'm sure glad that didn't hold me back from starting my TikTok profile. I missed out on some lead generation, but I wouldn't have even had that opportunity if I hadn't started putting myself out there. Like everything I'm sharing, the most important thing you can do is start. Like right now.
If you are looking to build your TikTok audience, check out my top 10 tips to grow fast. These are all from TikTok experts that helped me and I share some of my favorite experts in that post.